Choosing a bike trailer for your dog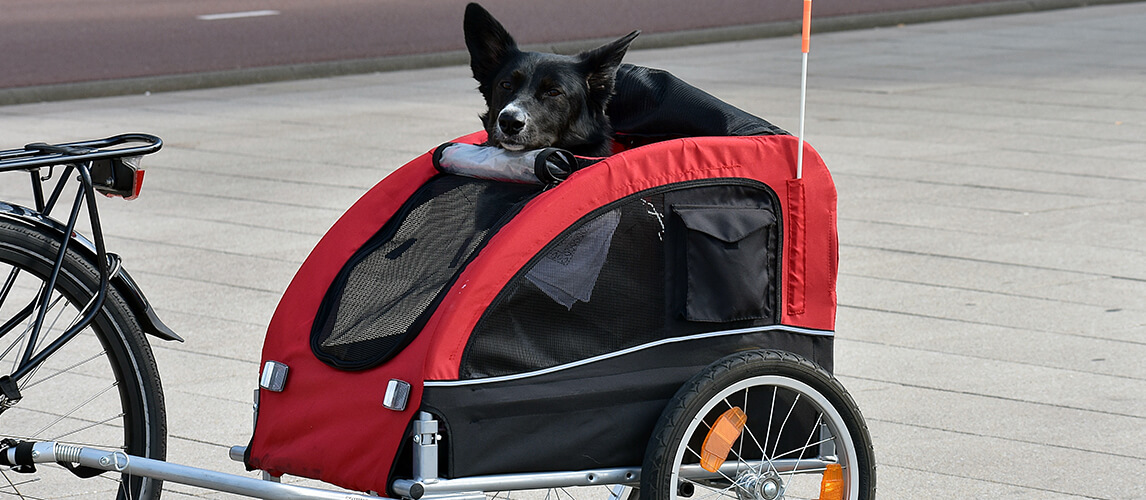 Many dog owners wonder what is the best way to ride a bike with their pet. The dog bike trailer is certainly the most interesting method available on the market, especially since there are a variety of sizes and quality, with prices depending on your preferences.
Why use a trailer for your dog?
If you have to walk with your beloved dog for long distances, it is important to have a device to carry him when he is tired. Especially if it's hot, a protected and comfortable trailer is perfect for your dog.
Thanks to the openings on the trailer, the dog can fully enjoy the ride behind your bike, looking at the passers-by and the landscape. The trailer is ventilated for optimal breathing and cooling of your hound. In addition, the trailer has many compartments to carry the dog's food and water.
 Features of a dog trailer
Dog trailers are suitable for dogs of all sizes. Thus, even a dog weighing 40 kilos can be easily transported in a trailer. They are attached to the back of the bicycle with a luggage arm. Some models can even be converted into a stroller in case you want to travel without your bike.
Dog trailers are foldable to take up as little space as possible. These devices guarantee the safety of the driver and the dog.
How to choose a bike dog trailer
Take the time to ask yourself what type of ride is best for you, taking into account the climate, the season and your dog's mobility. A trailer means a change when you ride your bike. Consider the condition of the road. If there are a lot of hills, it can be restrictive. Flat terrain is best for dog trailers.
The heavier your dog is, the more different the cycling experience will be with your trailer. Also, the material that makes up the device must be taken into account. It must be cool and comfortable. It must also be light and strong. Durability is one of the most important factors in choosing a dog trailer.
During the summer, the trailer is an ideal accessory for the well-being of dogs during walks. Before making a choice, it is essential to get information from a professional, who will help you make the best choice.